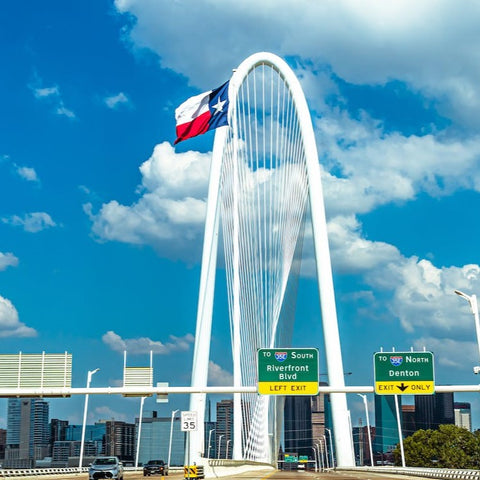 In recent years, the Lone Star State—famed for its wide open spaces and rich culture—has become a center for the handmade whiskey revolution. The superb American handmade whiskey produced by Texas distilleries is a major tourist attraction. Taking a trip along the Texas craft whiskey trail is a great way to experience new tastes, learn about the distillation process, and see the love that goes into each bottle. In this piece, we'll give you a taste of what it's like to travel the American Craft Whiskey Trail in Texas without leaving your couch.

Our first visit on the Texas craft whiskey trail will be at Balcones Distilling in Waco. Since its founding in 2008, Balcones has received widespread acclaim for its unconventional methods of making whiskey. They make small-batch spirits that are packed with personality by sourcing ingredients from nearby farms and producers. Balcones' dedication to quality and craftsmanship is shown in the numerous accolades they've received for their Texas Single Malt and Baby Blue Corn Whiskey.

We travel to the west to visit the Garrison Brothers Distillery in the quaint hamlet of Hye. This distillery is run by a local family and is well-known for its premium bourbon whiskey made from organic corn farmed in the area. Their highly regarded products feature complex flavors because to the use of carefully sourced grains and water from the Texas Hill Country. Visit the distillery and learn about their time-honored processes for making Texas whiskey the way it was meant to be tasted.

Andalusia Whiskey Co. (Blanco): This distillery, located in the beautiful Hill Country, uses time-honored Scottish whiskey making methods and fuses them with the unique aromas of Texas. Each bottle displays their skill and commitment to producing high-quality liquor. Andalusia's Stryker Single Malt and Revenant wood are two examples of their one-of-a-kind expressions, which combine Scottish and Texan characteristics thanks to the use of malted barley smoked with local mesquite and wood.

Waco's Balcones Distilling is a shining star on the American Craft Whiskey Trail, so we're going back there. As a result of their dedication to experimentation, they have produced exceptional whiskies that have won the praise of whiskey experts and newcomers alike. The smokey Brimstone corn whiskey and the magnificent True Blue whiskey mix from Balcones are pushing the boundaries of what American handmade whiskey can be.

Moving to Houston's southeast corner, we find Yellow Rose Distilling, an early innovator in the Texas craft whiskey scene. Since their founding in 2010, they have produced a number of high-quality whiskeys, the Outlaw Bourbon being their most famous. Yellow Rose uses local ingredients and ancient Scottish copper pot stills to create whiskies that have won multiple awards and a dedicated fan base.

As the trip comes to a close, we will be stopping at Ranger Creek Brewing & Distilling in San Antonio. Ranger Creek combines the brewers' and distillers' skills to create an array of unique alcoholic beverages. Their Texas Straight Bourbon has a unique flavor because it is aged in small barrels. Visitors may learn everything about the intriguing processes involved in brewing and distilling on one of their Brewstillery excursions, which also include tastings.

You'll get a taste of the creativity, hard work, and dedication of these outstanding distilleries as you travel the American Craft Whiskey Trail in Texas. Each one reveals a different facet of the whiskey-making process and highlights the wide range of tastes and methods that give Texas artisan whiskey its distinctive character. Whether you're a whiskey connoisseur or just a curious tourist, visiting one of these distilleries will give you a newfound respect for the skilled labor that goes into making each bottle.

That Texas has become such a hub for American handmade whiskey is a reflection of the state's pioneering spirit and diverse culture. The revival of artisan spirits in the United States can in large part be attributed to the efforts of Texas distilleries including Balcones, Garrison Brothers, Andalusia Whiskey Co., Yellow Rose, and Ranger Creek Brewing & Distilling.

While whiskey tasting is an integral part of any trip along Texas's artisan whiskey trail, visitors should also take the time to learn about the history and culture of each distillery they visit. You'll learn about the local ingredients, the precise methods of maturing, and the one-of-a-kind barrels that go into making this whiskey so special.

In addition, you may take a tour of the distillery and see how whiskey is made from start to finish. You will learn about the process of making a quality artisan whiskey from start to finish, including how the grains are milled and mashed, the fermentation process, the distillation, and the aging process. Expert guides will show you around each distillery, explaining its background and sharing their enthusiasm for the industry.
Many of these distilleries have cozy tasting rooms where you can sample various whiskies and have fun experimenting with various cuisines. When you sip a fine whiskey, you can taste all of the distinct flavors that come from the grain, yeast, and aging. Man, it's all about the minutiae. Each bottle has a unique narrative to tell, from the smoky vibes of Brimstone by Balcones to the sweetness of Garrison Brothers' bourbon.

Not only are distilleries often prideful of their communities and traditions, but also of their whiskey production. They have interesting events, live music, and collaborate with local artists to create a fun place for whiskey lovers to congregate and discuss their passion for the drink.

Therefore, if you're in Texas, you must visit the American Craft Whiskey Trail for the complete whiskey experience. This trail highlights the sick variety and superior quality of American artisan whiskey, from the audacious and daring Balcones Distilling to the OG techniques of Garrison Brothers. You should check out Andalusia Whiskey Co., Yellow Rose Distilling, and Ranger Creek Brewing & Distilling if you're interested in learning how whiskey is made and the stories behind each bottle. These are only some of the distilleries that can be visited!

The American Craft Whiskey Trail in Texas is such a cool experience that will make you appreciate the effort, passion, and skill that go into producing these incredible spirits. You will appreciate it regardless of whether you are a whiskey expert, just curious, or a connoisseur of the finest things in life. Let's raise a glass and salute the Texas distillers who are dominating the American whiskey scene.