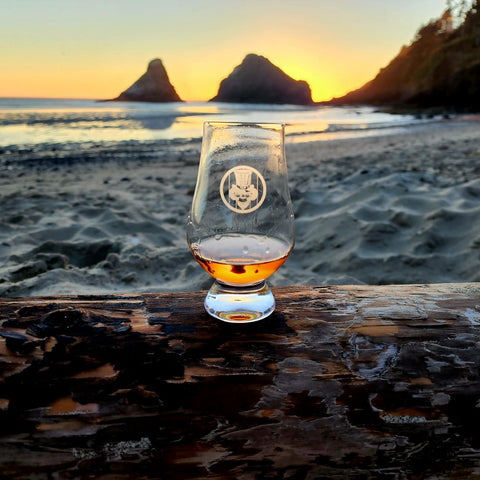 The start of a new year often brings resolutions and pledges to better ourselves, but for many people, a "Dry January" is a practical way to improve their health. While going without alcohol for an entire month can be difficult, it's important to recognize the value in taking a break from drinking. For those who have successfully completed Dry January and are ready to return to drinking responsibly, this article will provide useful guidance on how to navigate this transition.
As the clock ticks away and another year slips by, we find ourselves a little older than we were before. But with age comes not only experience but also responsibility—particularly when it comes to enjoying a dram or two of whiskey. While drinking may be tempting, there is a more mindful way of indulging in whiskey: tasting. When done responsibly, whiskey tasting can become an enjoyable pastime for adults of all ages.
Returning to drinking for the right reasons is an important part of creating healthy, social relationships. Drinking can be a great way to bond with friends and celebrate special occasions. One way to make drinking more meaningful is by sharing rare bottles of whiskey or other spirits. These conversations around sharing special bottles can lead to building deeper connections with our peers, while also allowing us to enjoy a drink responsibly.
Whiskey has become a popular alcoholic drink in recent years, and it can be enjoyed responsibly. Instead of just drinking it mindlessly, there is a way to practice 'whiskey mindfulness' which involves using your senses to appreciate the flavors of the drink. Mindfulness doesn't just have to involve meditation or yoga - it can also be practiced through mindful drinking. Mindfulness when it comes to drinking whiskey can be achieved by taking the time to focus on the flavors and aromas of the beverage while savoring each sip. Paying attention to your senses while drinking whiskey can help you better appreciate its complexity and flavor profile, as well as limit how much you consume. Think of the aroma or tasting notes. Feel the warm burn on the finish. Savor the aftertaste.
As we come out of a month of abstaining from alcohol, it's time to look ahead to February and consider how we can drink responsibly while continuing to reach our goals this year. After all, drinking whiskey can be part of an enjoyable evening with friends or a relaxing night after work. It's important, however, to keep in mind the importance of having a mindful and social approach when it comes to imbibing any kind of alcoholic beverage.
The key is moderation. Having one or two drinks per night should be enough for most people; any more than that could impair your judgment and slow down your progress on achieving the goals you set for yourself at the beginning of the year.