Quarterly Whiskey Subscription
Four samples in each shipment.
1 Quarterly delivery
1st BOX SHIPS IMMEDIATELY!
Deliveries shipped mid Dec, March, June, etc.
Billing recurs every 3 months.
Subscribe Now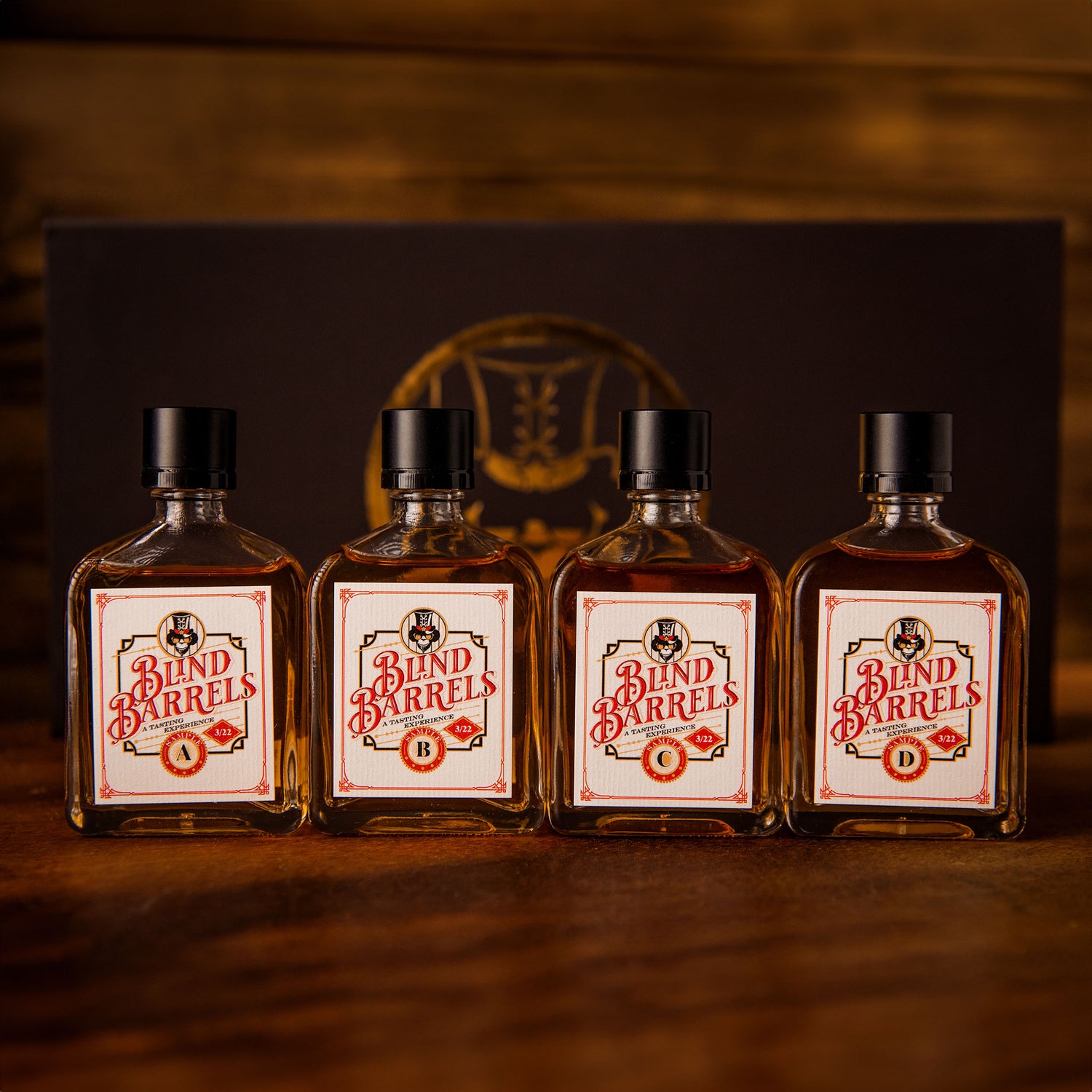 Annual Whiskey Subscription
Four samples in each shipment.
Delivery Frequency: 4 pre-paid Quarterly deliveries.
1st BOX SHIPS IMMEDIATELY!
Deliveries shipped mid Dec, March, June, etc.
Billing recurs every year at date of purchase.
Subscribe Now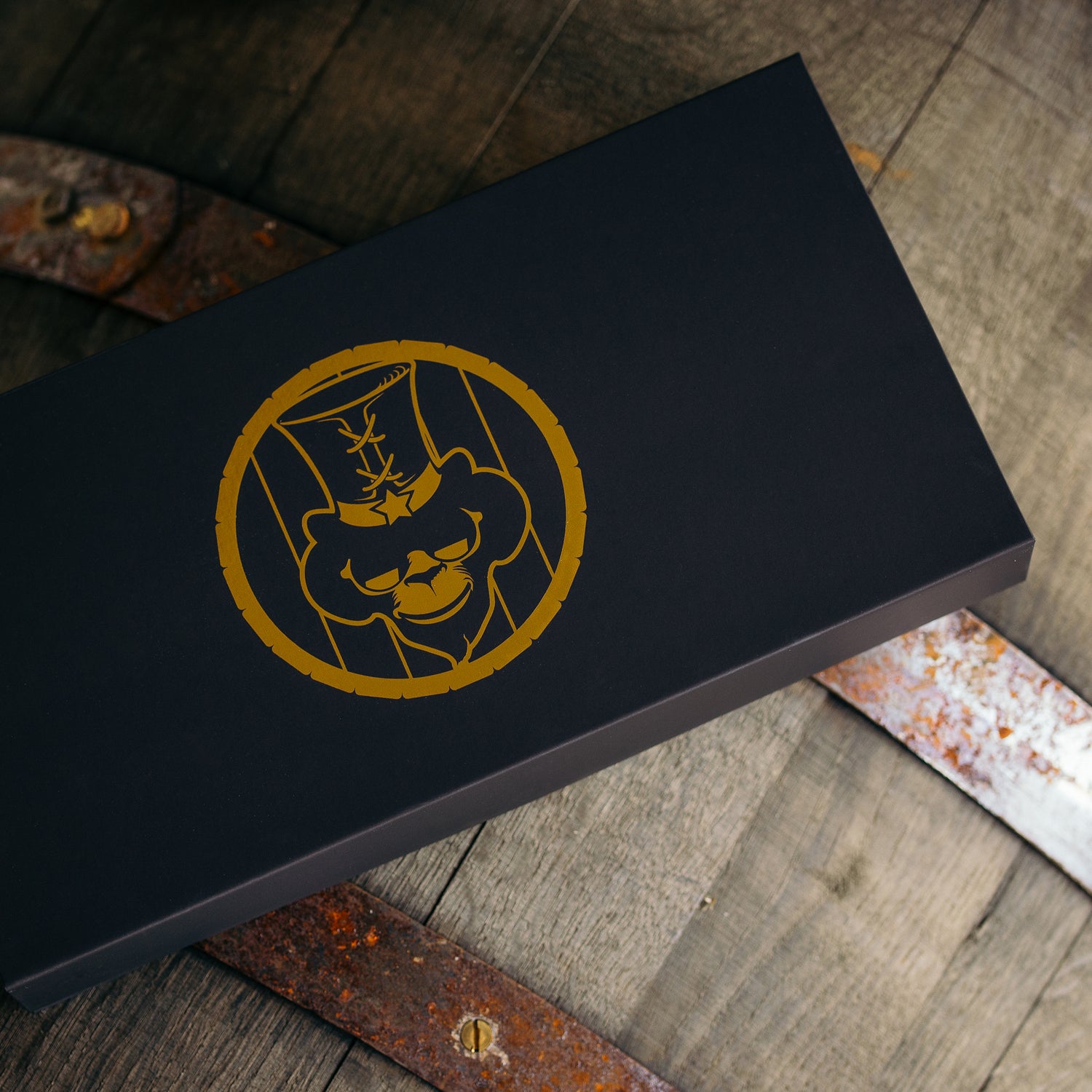 Purchase A Single Box
Don't want to commit to a subscription? Want to give a one-off gift? Here is your chance. This is a single limited-edition Blind Barrels whiskey tasting box without the subscription. Perfect for those who wish to give our premium whiskey tasting experience a try without any commitment.
Buy Now
Access To Hard-To-Try-Or-Find American Whiskey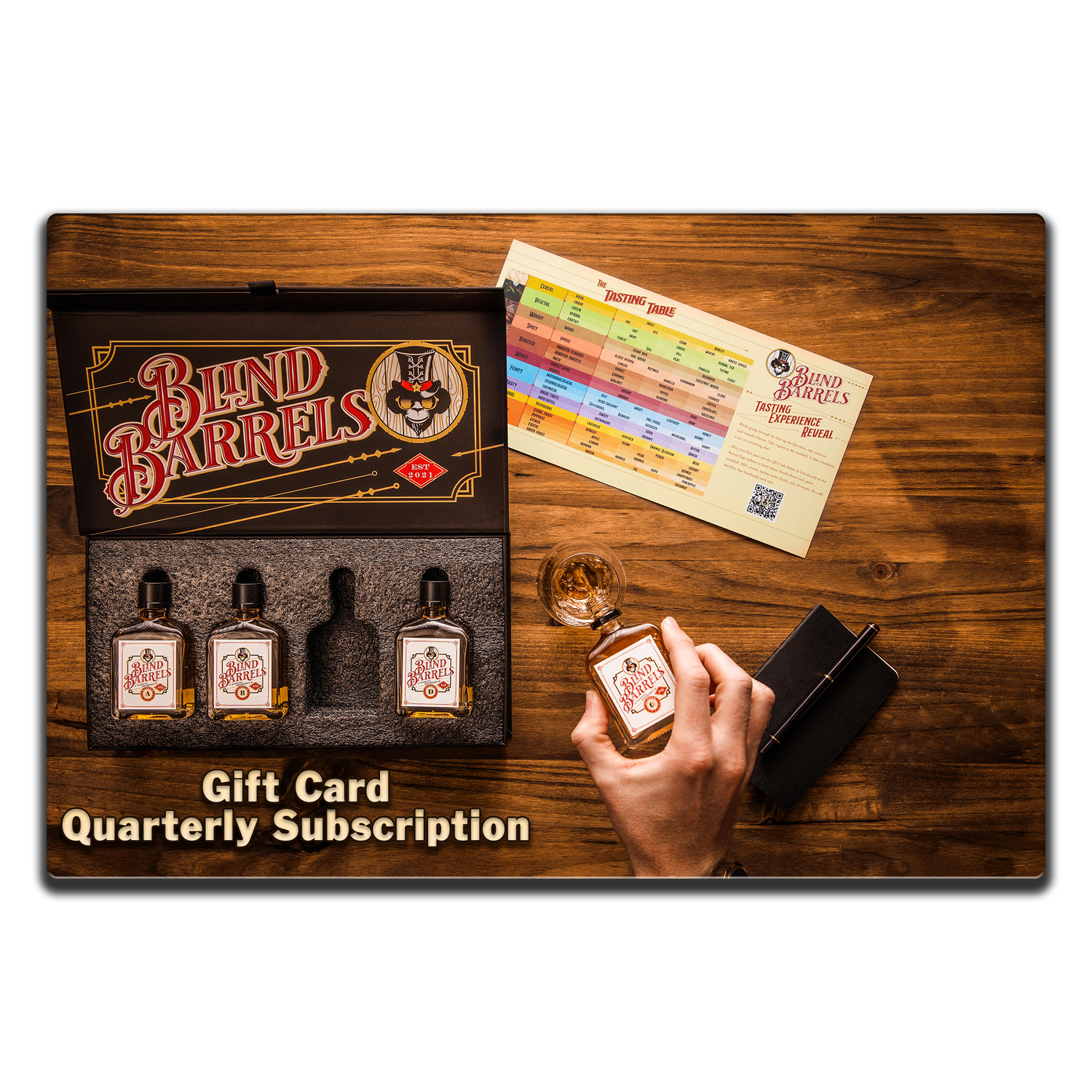 Quarterly Subscription
Choose the date recipient receives the gift and add a special note.
Four rare samples per shipment.
1 Quarterly delivery.
This gift card does not automatically renew.
PRICE INCLUDES SHIPPING COST
$74.99
Give A Gift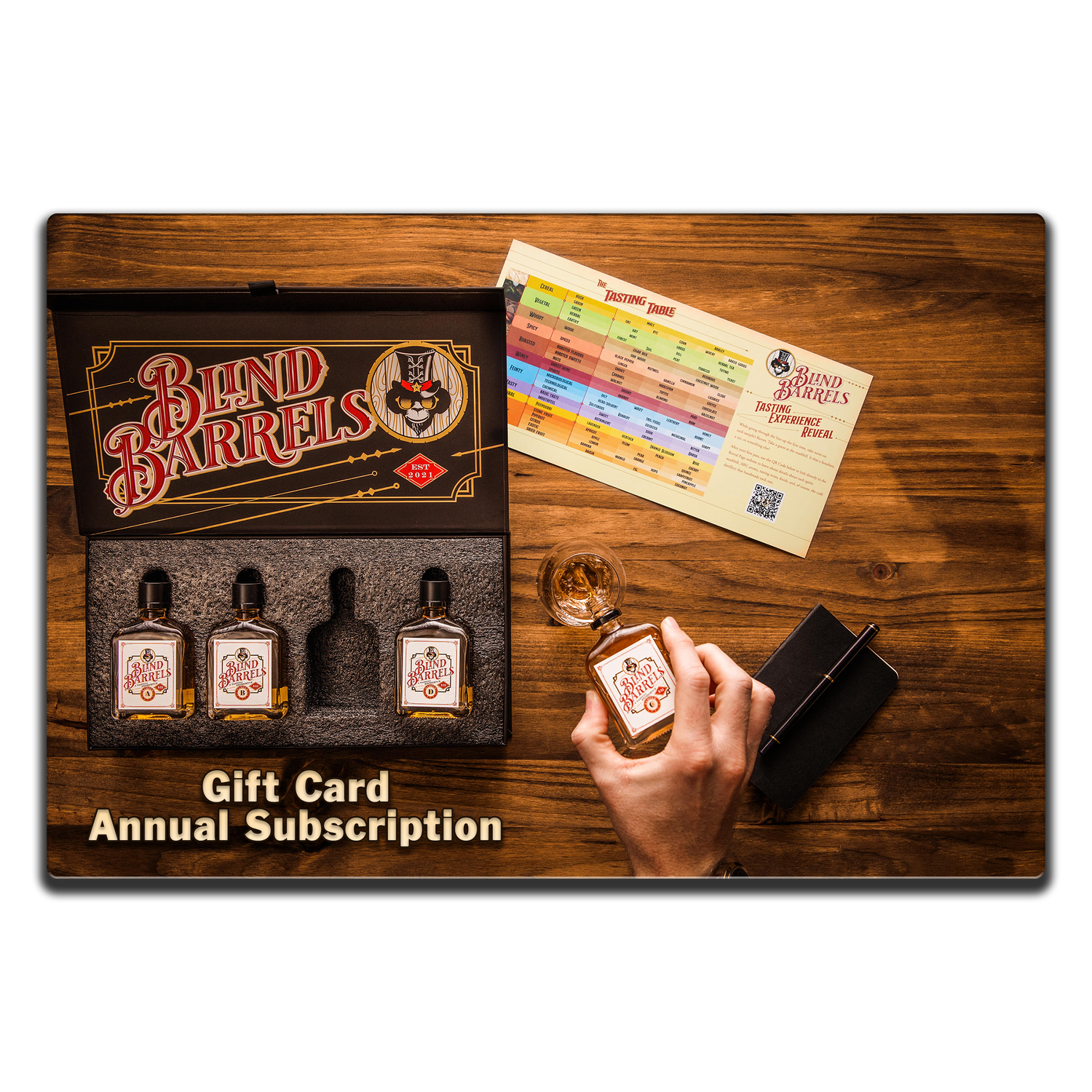 Annual Subscription
Choose the date recipient receives the gift and add a special note.
Four rare samples per shipment.
Annual: 4 pre-paid Quarterly deliveries.
This gift card does not automatically renew.
PRICE INCLUDES SHIPPING COST
$249.99
Give A Gift
How It Works
PICK A SUBSCRIPTION

Sign up yourself or a fellow whiskey lover to the most exclusive top-shelf whiskey club.

SET DELIVERY LOCATION

Curated samples are shipped right to your door every quarter.

ENJOY YOUR NEW DISCOVERIES

Fall in love with a new brand and order member-discounted full bottles to add to your whiskey cabinet.
What's Great About A Blind Tasting?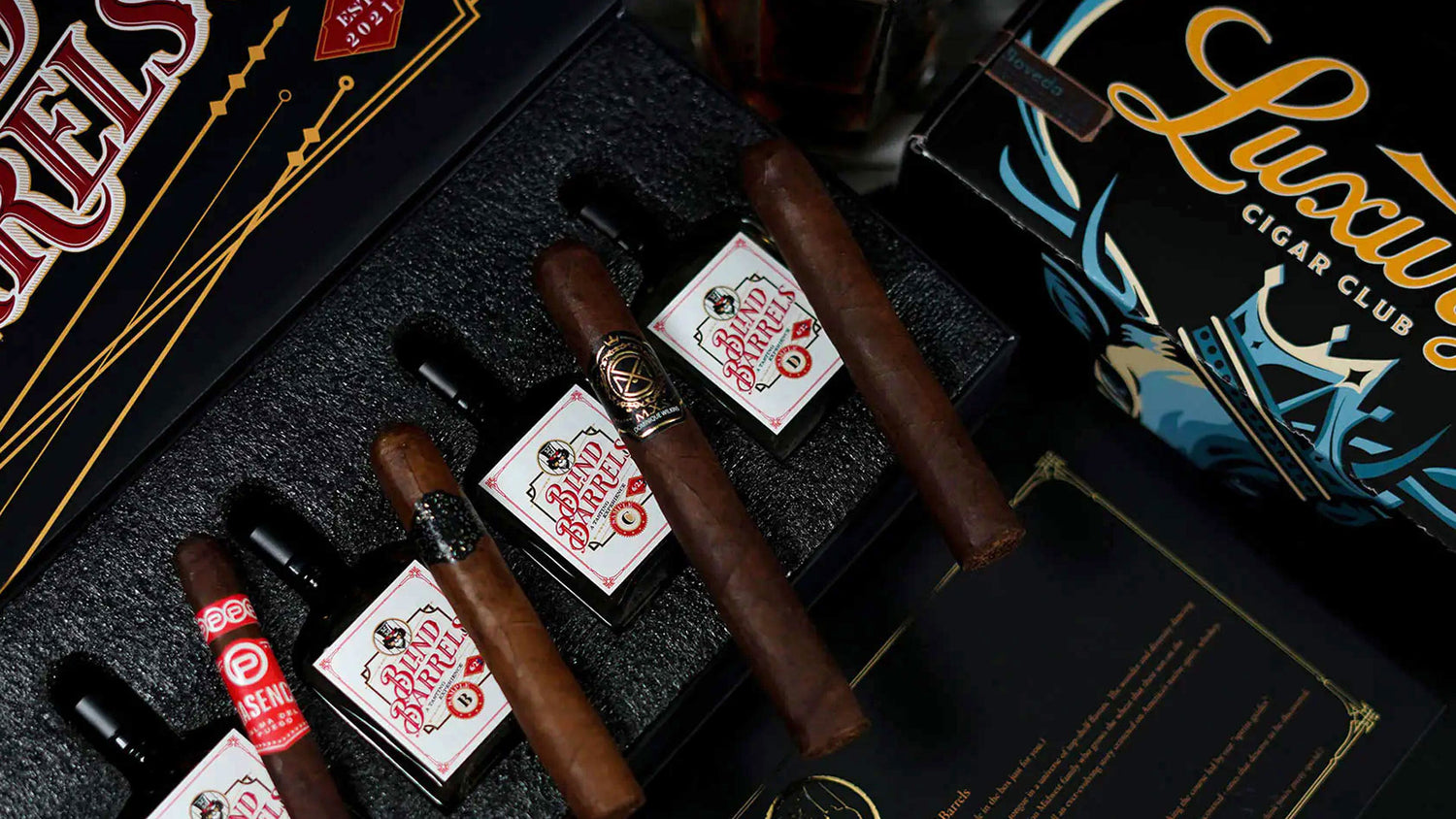 Luxury Cigar Club Partnership
Luxury Cigars, the leading purveyor of exquisite cigars, and Blind Barrels, the innovative whiskey club that showcases American craft whiskey producers, have embarked on an exciting partnership that promises to elevate the world of sensory indulgence. Introducing the first-ever blind whiskey-cigar pairing exclusively available to members of Blind Barrels and Luxury Cigar enthusiasts.
Learn More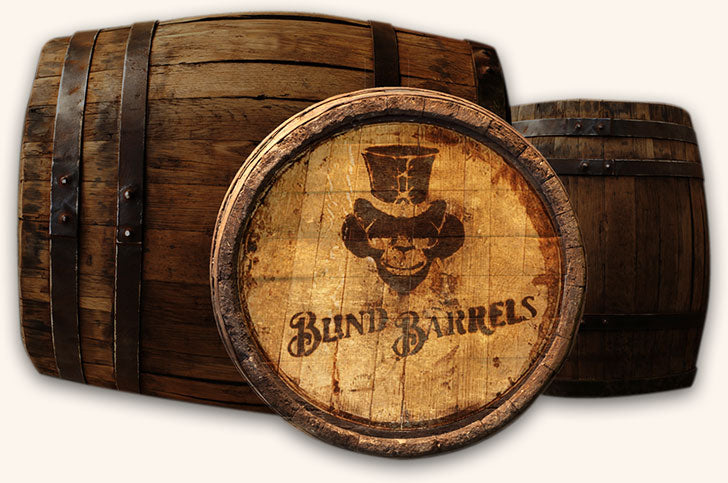 CRAFT GRAIN TO GLASS
America is in the midst of its 2nd whiskey boom. Blind Barrels is about expanding a subscriber's horizons beyond the brands they know and can get at any liquor store. It's about smaller distilleries, where the farmer that distills his grain is often the one bottling his or her precious juice. While some of the hidden gems in our line-ups have been around for generations, there are many new craft distilleries that are pushing the boundaries of whiskey. These artisanal whiskey wizards have taken craft whiskey to new heights, experimenting with mash recipes, distillation methods, and aging methods. In the end, they all have a story centered on America's native spirit - whiskey.
Join The Club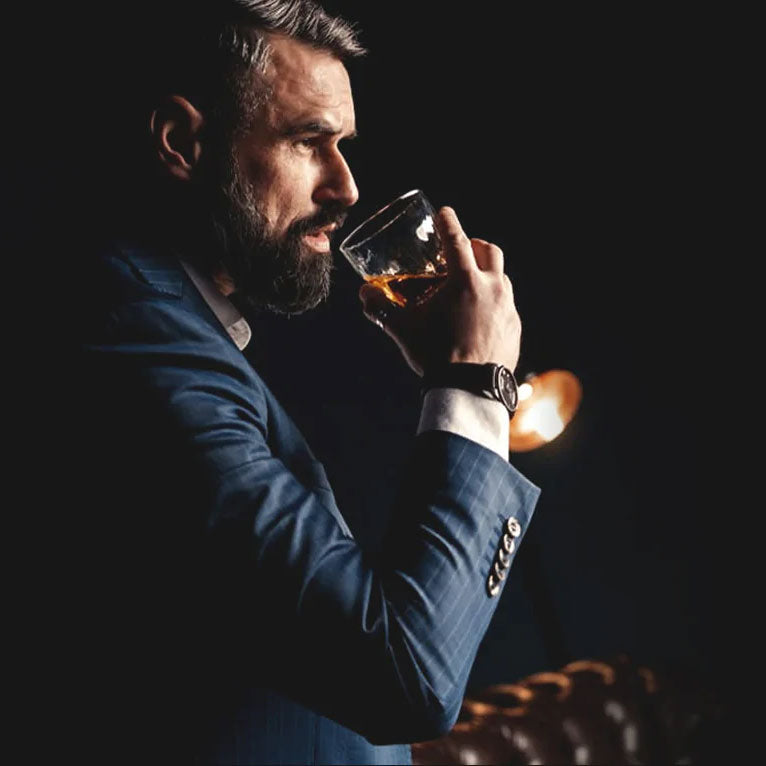 YOUR WHISKEY JOURNEY STARTS WITH BLIND BARRELS
Every quarter Blind Barrels subscribers will be treated to 4 unique and hard-to-find 50 ml samples of American whiskey. Each experience includes a tasting led by our "spirits guide" to complement their tasting experience, learning about the nuances of each whiskey (color, aroma, taste, etc.) both educating novices and enhancing the knowledge of connoisseurs. Once the subscriber is ready, each of the spirits and their details are revealed (heat level, mash bill, etc.) as well as the backstory of each distillery.
Join The Club
Customer Testimonials
- Rob F from Florida

"I can't wait for the next box. I have a new favorite every box. My whiskey world now feels limitless."

- Alan S. from California

"By trying before buying, I have the most unique whiskey cabinet of anyone I know."

- Thomas from Ohio

"I thought Bourbon was my only vice in the whiskey world. Boy was I wrong. Craft wheat, malt, and rye whiskies have all surprised me."
Frequently Asked Questions
What does a Blind Barrels membership include?

Every quarter (mid March, June, September, and December), a premium tasting box will ship to Blind Barrels members, which includes four 50 mL samples, labeled Samples A, B, C, and D. The box will also include an introduction to the club, a tasting table, and a QR Code that sends the members to a link that reveals everything about the samples - distillery, mashbill, abv, age statement, aroma and tasting notes, distillery back story. If a member discovers a new whiskey they wish to add to their cabinet or share with their friends, shipping discounts are available for full bottle purchases in our Bottle Shop. These bottle prices are the same price (or less) as if you were at the distillery yourself. Only members have access to our bottle shop, including rare barrel picks from the best in American craft distilleries.
When do my membership and benefits renew?

You choose your renewal period when you first join Blind Barrels, either quarterly or annual. In both cases membership benefits are assigned to your account on a quarterly basis. Annual prepays for 4 quarterly shipments. You can find your next renewal date on your membership profile page. All members will receive an email notification 3 days before renewal.
Where can you ship?

At the moment. our fulfillment partners can ship to 44 states. We cannot ship to the following states: AK, KY, HI, MA, NH, TN An adult signature is required with each shipment, so business addresses are preferred.
What if nobody is present to sign for the shipment?

Our carriers will make 3 attempts to deliver and receive an adult signature. If these attempts fail, the shipment will be at a delivery center for pick-up. If a subscriber does not pick up the shipment, they will lose it. When a shipment goes out, tracking is sent to each subscriber, so they can anticipate it's arrival date.
Where do you ship from and how long will it take to arrive?

Our shipments come from different fulfillment partners and take anywhere from 1 to 7 days to arrive. If there is an unusual delay in the shipments arrival, please contact support@blindbarrels.com. All bottle purchases usually take 3 to 10 business days for delivery, depending on availability of spirits.
Is shipping included in the subscription?

Each membership has an additional flat rate shipping cost on all tasting boxes. A quarterly subscription has a flat rate of $15 per shipment. An annual subscription is $50, which prepays for 4 quarterly shipments ($12.50 per shipment). Bottle purchases have shipping discounts that depend on the volume of bottles. 1 bottle is $15. 2 bottles is $25. Additional bottle orders after the first 2 bottles is an additional $5 for each bottle.
What are the prices for full size bottles?

The retail price on our bottles are the same price (or less) as if you were visiting the distillery yourself. Our bottles usually range in the price of $50 to $100, but we've had some that were a little more. Most come for the blind tasting, but they stay for the access (and prices) to these amazing craft brands.
Is Whiskey the only option?

We plan on adding a tequila/agave line-up in 2024. Stay tuned!!!
What do I do if goods arrive damaged?

Our packaging and bottles were specifically designed to prevent such an occurrence. But in the rare event that your bottles were damaged in the shipment's transit, please notify us immediately at support@blindbarrels.com. Please be sure to attach a photo of the damaged shipment, and we will do our best to resolve the damaged product.
Is my data private?

Of course. We will not sell anyone's information. Please refer to our privacy policy https://blindbarrels.com/policies/privacy-policy
Please Drink Responsibly
Consumption of alcohol in pregnancy poses a definite risk to the developing fetus.
Alcohol consumption affects a driver's ability and one's ability to operate machinery, perceive surroundings, and react to emergencies.